What are the steps to develop your brand strategy?
Find your uniqueness!
Today, marketing strategy is essential for a brand to compete and survive the continuous changes in markets and user behavior. With this in mind, you need to develop a strong brand that helps you stand out from other businesses and attract customers.
Businesses are increasingly competing for the attention of potential customers, and creating sales opportunities is a principle that all businesses must follow. In addition, the market is getting closer and closer: products are very similar in terms of features, quality and price, which makes it difficult to convince consumers to try, buy and buy from you again.
Creating a business brand is a much more systematic and complex job than you may initially think. Before you join the project of your future brand, you will also need to do some preliminary thinking.
What is a brand?
A trademark is a distinctive sign, whose main function is to differentiate and make a company's products or services unique from those of its competitors. In other words, a brand is what gives identity and meaning to a specific product or service.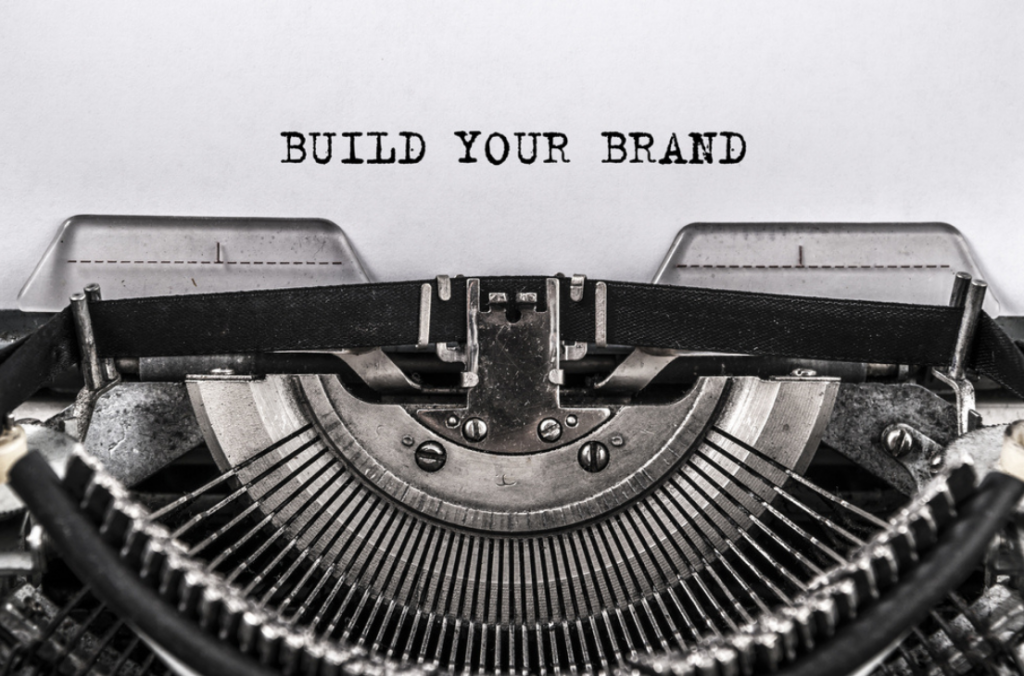 ---
1- Divide the year in 4:
The creation of a brand:
the creation of a brand goes through several stages. This process requires preparation, which can begin by answering the following questions:
1- Ask yourself the right questions:
How should your brand exist?
What project is it about?
What are your values and goals?
In which geographical area will it operate?
In which market category does it belong?
Who will the brand address?
What message do you want to convey to the public?
These are some examples that make it easier to get started.
2- Research:
Along with the questions, it is also important to thoroughly research the culture in which you will be invested and the commitments people expect to receive from you.Turn the preparatory questions for this program into objectives for study.
Determine what makes you different from other known brands.
Develop alternatives to the project.
Analyze the values of the space and the audience in which you will be setting up.
Determine the advantages and disadvantages of the geographic area.
Describe your customers' tastes, habits and behaviors.
Be familiar with the laws and policies related to your market sector.
Among many others.
These are just examples, and the research can be as in-depth as your need for knowledge requires.
3- Creativity in the service of the mind:
At this stage, the project is about defining a platform of concepts that would not only serve as a foundation for creating your brand identity over the long term, but also as a source of motivation and energy. This means that you define the concepts, emotions and associations with which you want to attract, convey your ideas and be remembered.
As part of the creative rollout, there are issues such as naming: the name of your brand, as well as architecture: the set of strategies and tactics that are needed to build the catalog, identify relationships, determine hierarchies, and discover opportunities.
In addition, this is the time to create the personality that defines you, a verbal and visual identity, and the promise your brand will seek to deliver.
In this process, remember that you should strive to create your own brand: (Brief, SimpleEasy to read and pronounce, Eye-catching, Associated, Original, unique, memorable).
The procedure for creating a trademark:
Your company's brand should not be chosen randomly and simply because you like it. You must choose a brand that your customers identify with. However, brand loyalty is not a reasonable act, but an emotional one. Therefore, to know how to create a brand, you must keep in mind what you need to achieve is customer loyalty to it and that, in the medium/long term, this relationship will remain alive.
Defining your target audience:
It is impossible to please everyone. The products or services you offer meet a specific type of need, adapted to a given category of customers. Define your brand's target audience very well, through market fragmentation, to ensure a good response and success.
Present an image in line with your brand principles:
Customers expect you to behave and act in a certain way. So, behave the way your customers expect you to behave, and do so in an environment that fits them. For example, social media will not be your focus if your audience is over 65.
an exceptional and special client:
Everyone likes to have a sense of uniqueness. So when it comes to how to create a successful brand, one fundamental thing is to make your customers feel unique by simply using your brand. To make the customer feel heard, valued and loved.
A brand that offers superior value:
To create a strong brand, it is necessary that it offers an added value, which makes it unique and different from other competitive companies. For example, highlighting customer service, after-sales service, return policy, etc. This means that the brand must represent a value proposition that differentiates it from others and in which the public chooses it over the competition.
Customers must believe that by using your brand, their lives will improve, that by using your products or services, they will get better quality and greater satisfaction. Therefore, you have to work for this differential point that makes your brand unique and special.
Maintain the relationship:
You don't have to keep the same message forever. Your customers' needs change, as do social habits and customs. Therefore, you must renew your message, you must create campaigns that will attract new customers and continue your work because your brand is identified as a powerful and differentiated brand.
Evaluate your performance:
Not only do you need to design and implement actions to enhance your brand. You also need to measure the results of these actions. Indeed, you will have set short, medium and long term goals: to increase engagement, conversion rate or website traffic… Set the goals, evaluate and compare the results. This way, you will be able to correct mistakes in time and improve your brand strategy.
Now that you know how to build a brand step by step, try to differentiate yourself from other companies in your industry first. In the case of freelancers, it is also important to know how to create a personal brand. Differentiation will be the great added strength of your brand for customers, who value that unique and special experience they get from using your brand. When entrepreneurs start a business, they need to be clear on the process of creating a brand that will allow them to recognize the products and services offered by the business to reach the public.